LBT Agro became the first to inject biomethane into the national gas grid in Denmark. Now they have invested in a second plant. Airco Process Technology is the supplier.
LBT Agro, a modern agricultural biogas producer in Denmark, was the first biogas production facility in Denmark to inject upgraded biogas into the national gas grid back in 2014. LBT Agro expanded in 2022 the existing water-based upgrading facility with a second upgrading plant delivered by Airco Process technology.
Airco designed and commissioned LBT Agros' new state-of-the-art water-based biogas upgrading facility. The water-scrubbing technology has typically been associated with the advantages of not requiring any chemicals or heat sources for input while suffering the disadvantage of greater methane leakage – relative to other technologies. Airco's patented SlipRecTM technology however manages to significantly reduce the methane slip.
The new facility will collectively be able to double the annual production capacity of biomethane to approx. 12 million Nm3– equivalent to the heat consumption of 8.000 homes. This will drive down carbon emissions by approximately 24.000 tons annually.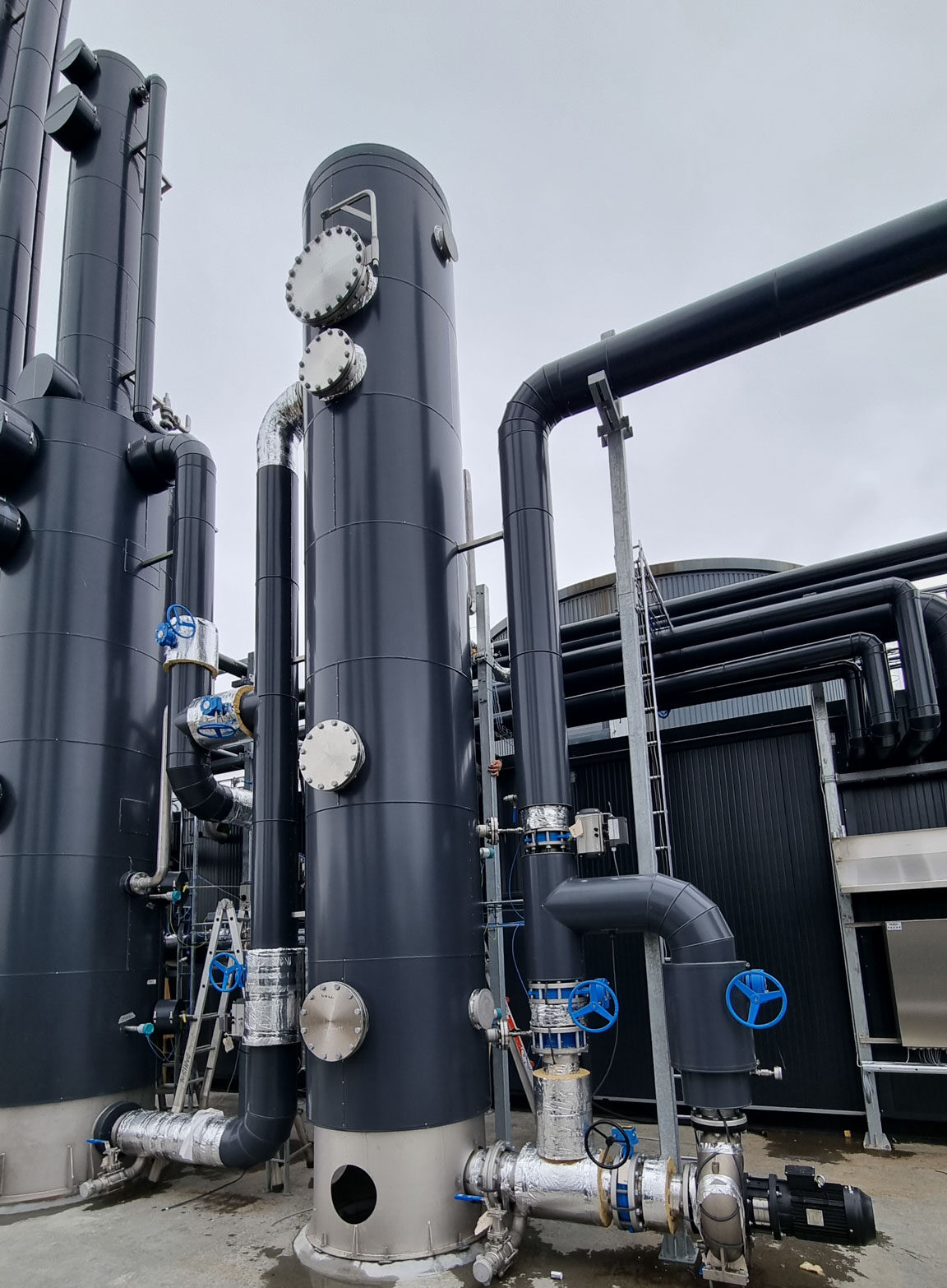 carbon capture in action.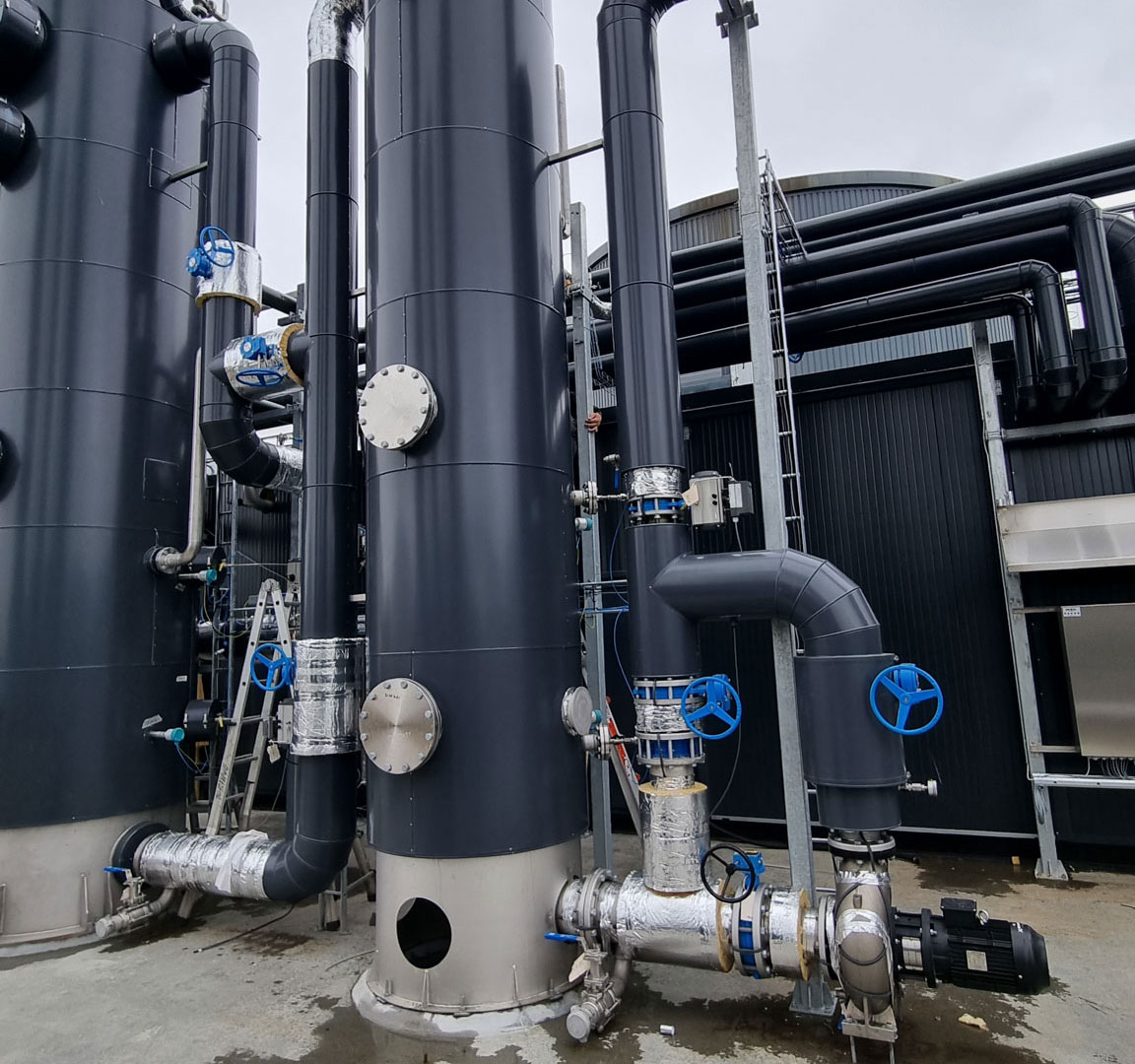 6 MIO. NM3 
Annual production capacity
Water scrubber
Technology type